Apple provides a way for you to secure your iPhone's data by encrypting all the information that ever leaves your device over the sync period. This security measure is enforced by a password which users need to enter into iTunes while choosing to secure the information stored in their iOS device – iPhone, iPad or iPod touch.
Following are the simple steps using which you can (or you would have already) encrypted your iPhone data using the iTunes encryption password:-
Foremost, connect your iPhone to your computer, and open iTunes.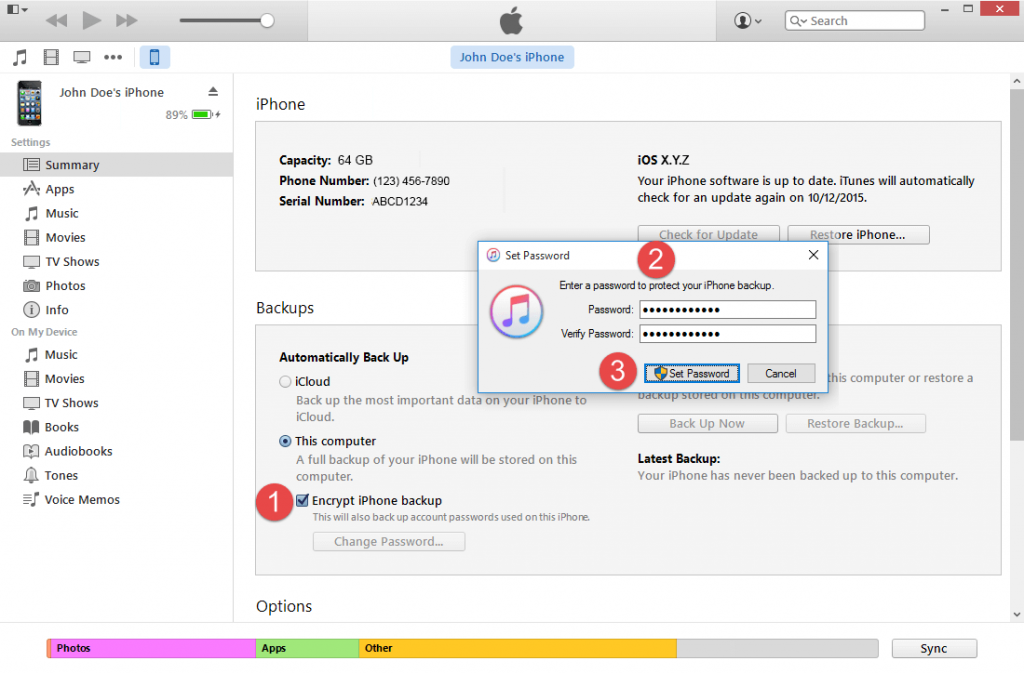 On the iPhone's Summary page, checkmark the 'Encrypt iPhone backup' option
That will open a Set Password window. Enter a password, and then re-enter it in the next field.
Click on the 'Set Password' button
That's it! iTunes will then backup your iPhone and this time with the data encrypted.
Now, if you are trying to use Phone Saver to recover data from your iPhone you would need to enter the same password when prompted for on the Phone Saver software. Phone Saver will help you recover all of the existing and a lot of deleted information from your iOS device.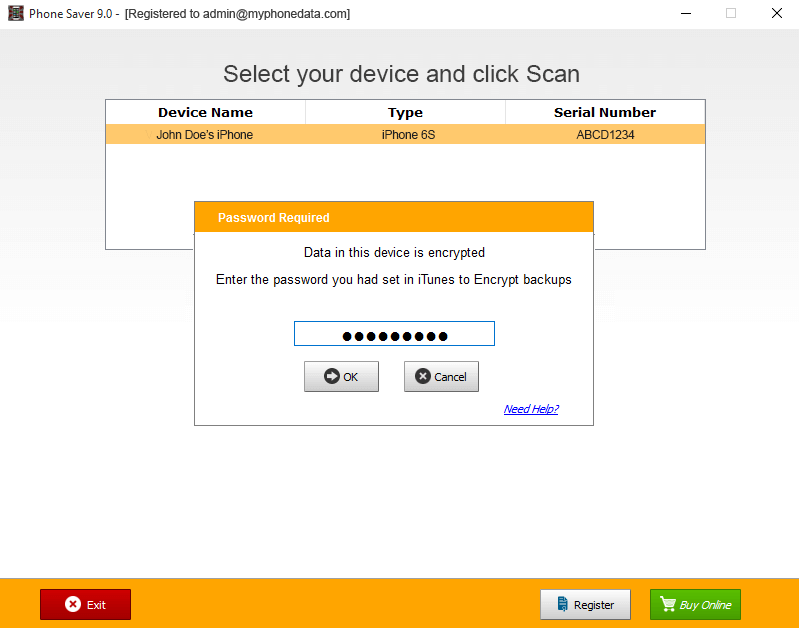 Here's a link to its software manual:-Â http://www.myphonedata.com/manuals/phonesaver/windows